Padma Seat is your must have meditation accessory. It is a Revolutionary Spinal Support Device specifically designed for prolonged cross-legged, upright sitting position. Otherwise known as "Lotus Asana". Padma means Lotus.
The purpose for the Padma Seat is to give surrounding support to the knees, hips and spine. Balancing the whole body, when sitting on a flat surface. Providing comfort for long term sitting and meditation practices. Relaxing the body into a comfortable balance, Padma seat helps you sit comfortably while flat on the floor keeping your spine more centred and erect preventing spine curvature. It allows you to feel a sensation of almost floating on air. Therefore making it possible to go deeper into one's personal meditation practice.
With more comfort, one is able to become more focused and more centred when meditating. Which helps create prolonged meditation periods.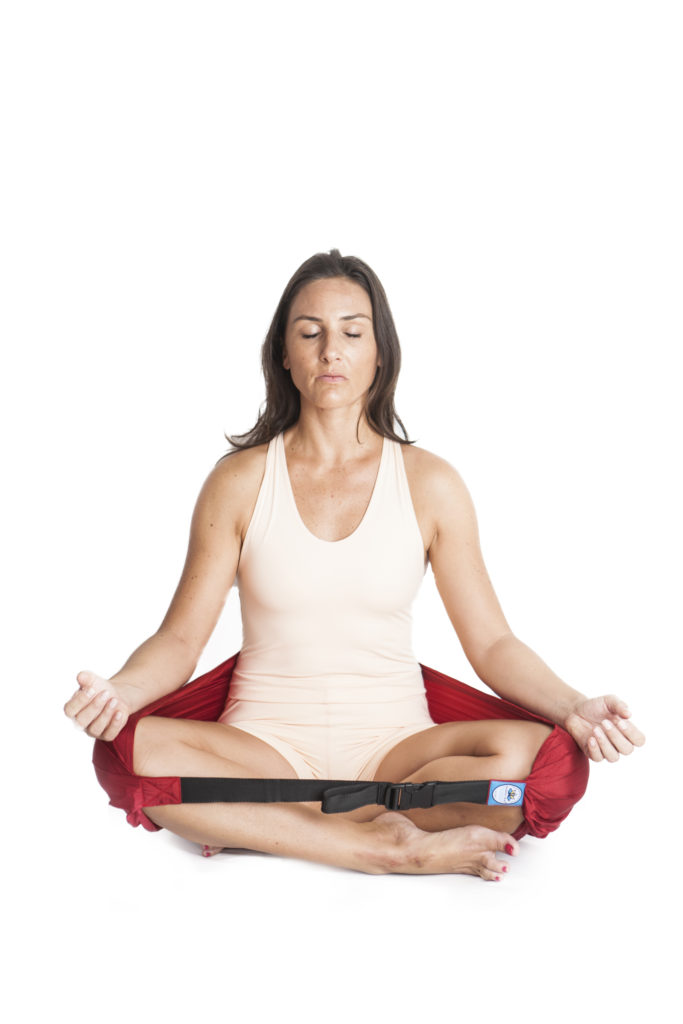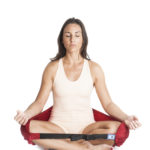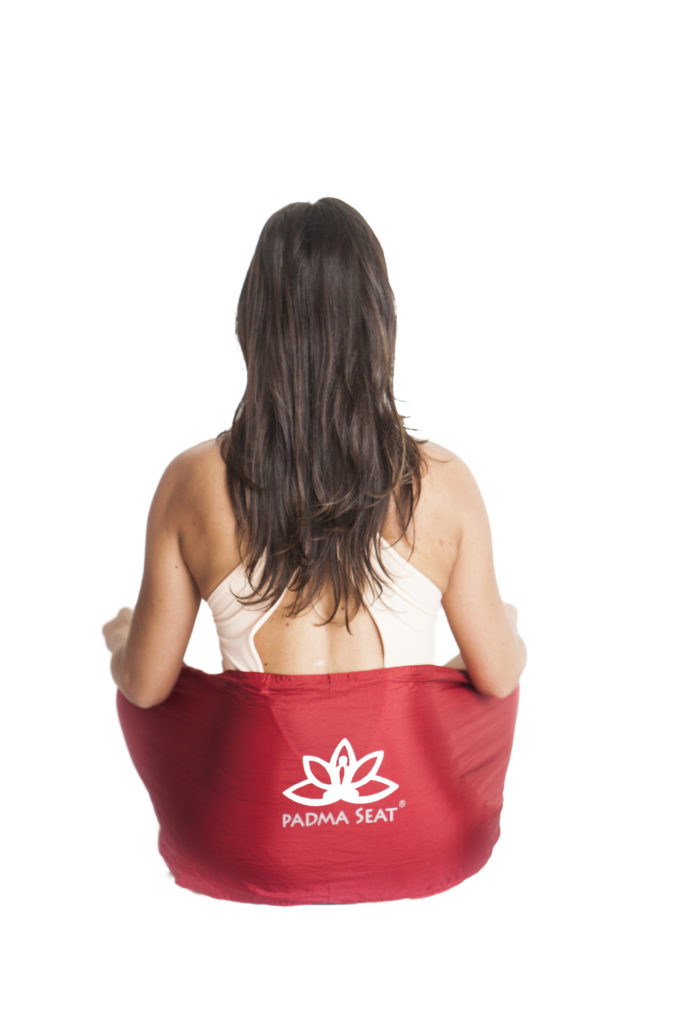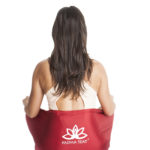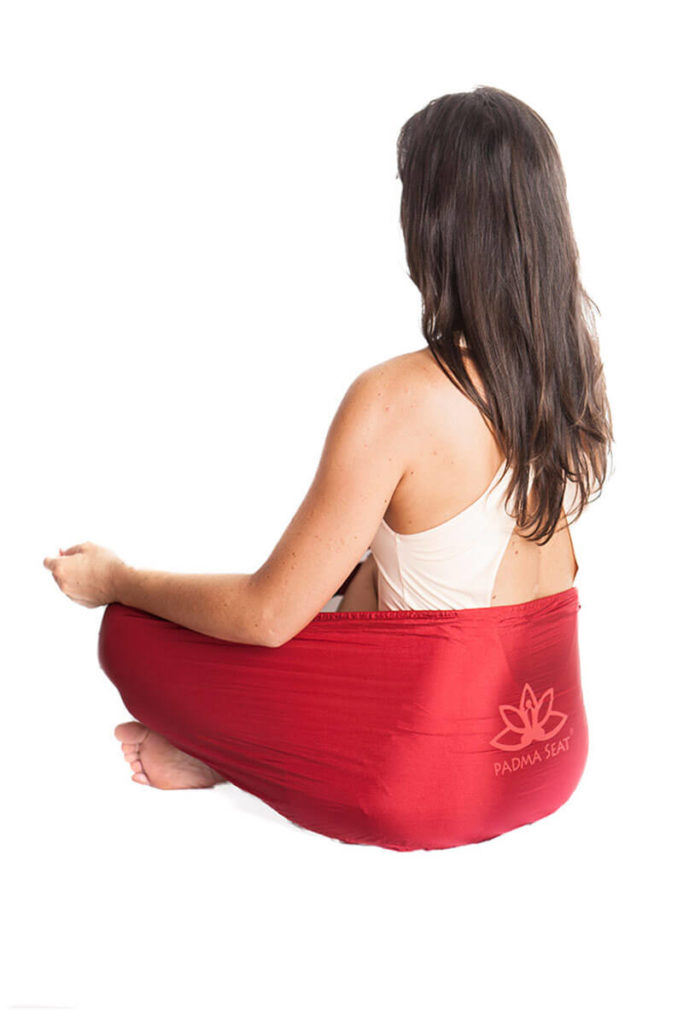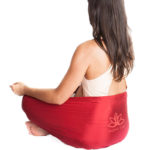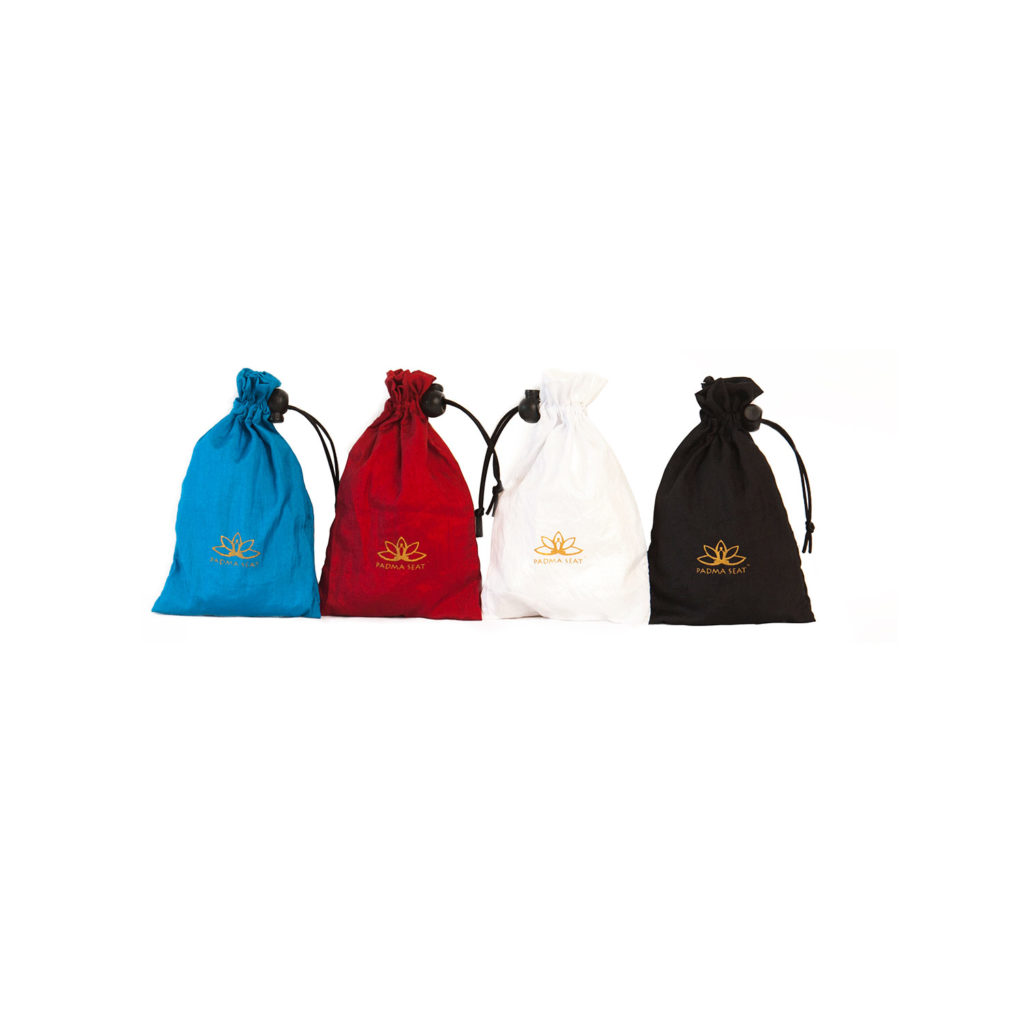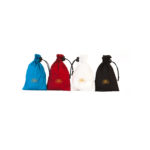 Padma Seat is so small and light weight, It fits in the palm of your hand, only 100g. P1, comes in a reusable silk pouch. Easy to pack and unpack, convenient for storage and travel. Padma Seats are made using high quality parachute silk, YKK accessories and components, that are build to last.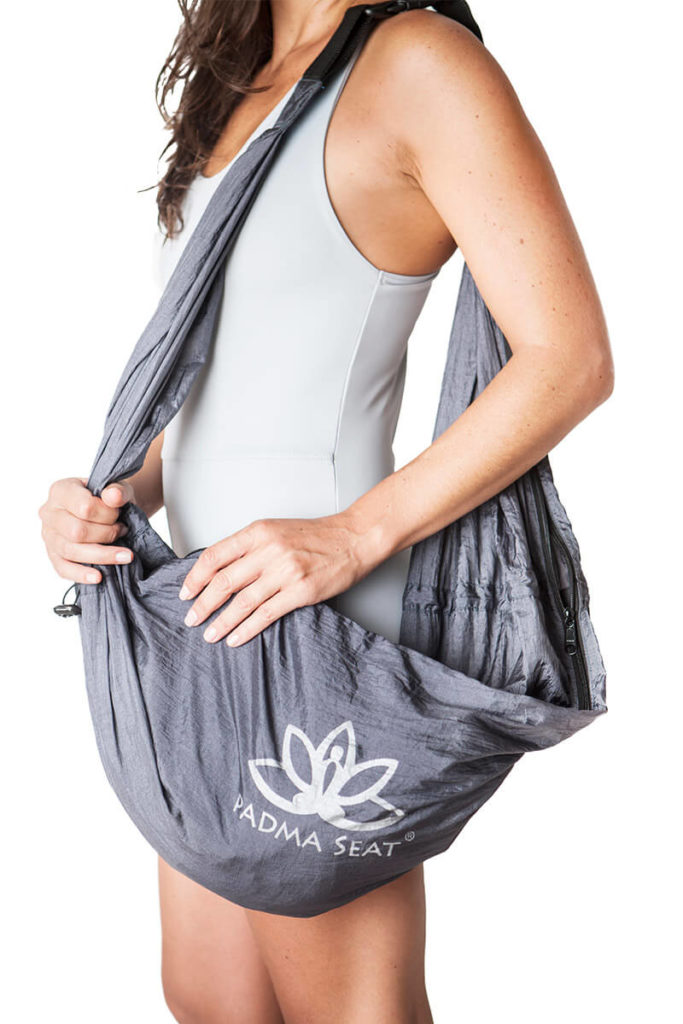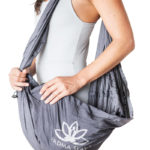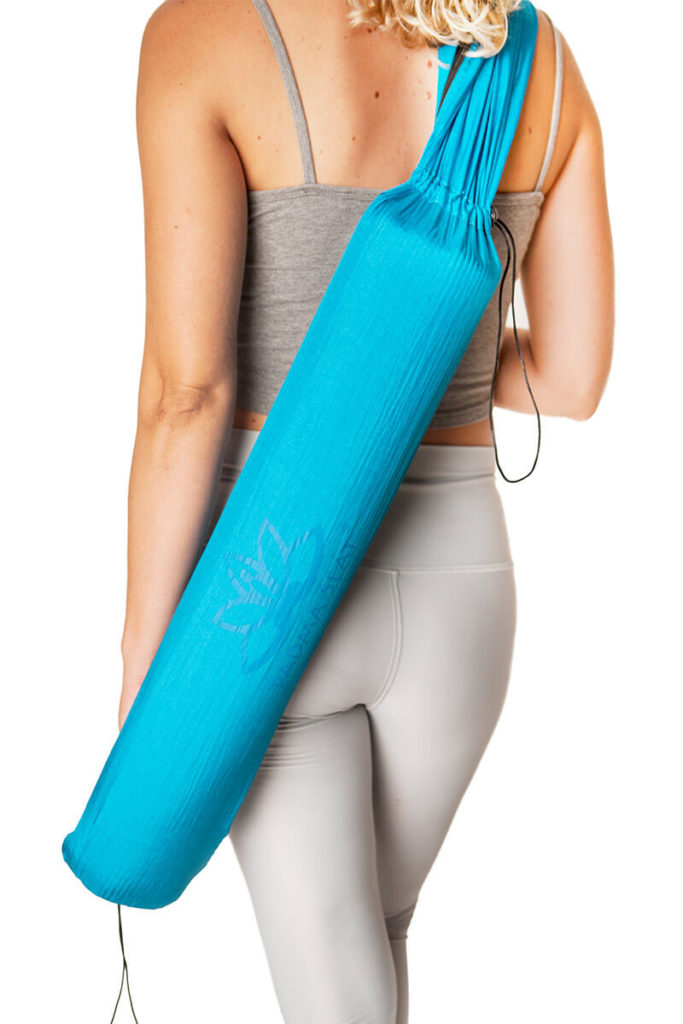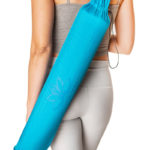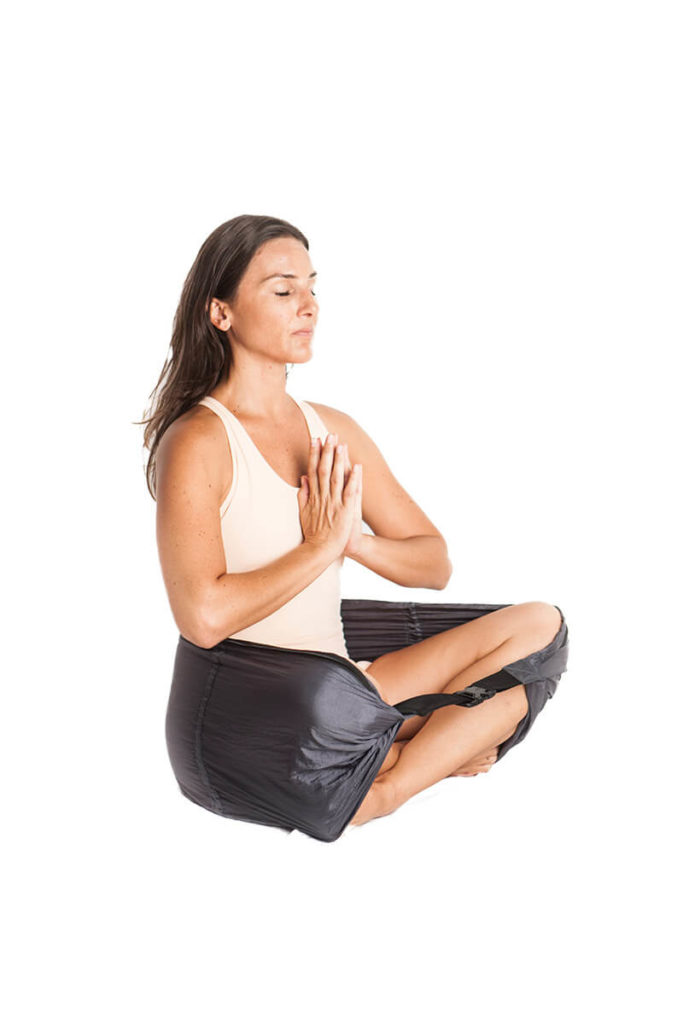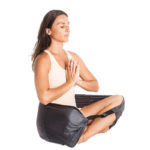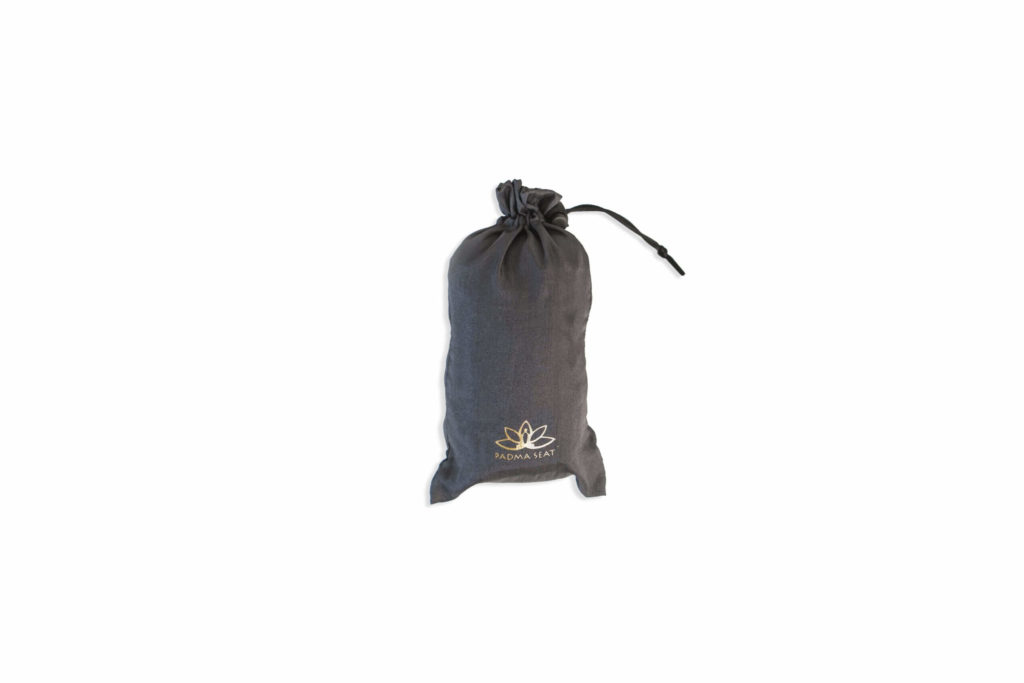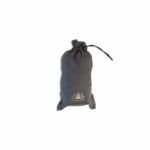 Padma Seat P2 is slightly larger then the original P1 Version of our Padma Seat.
P2 has the extra bonus of doubling as a yoga mat bag and/or duffle bag. Easy to adjust and light weight, only 175g. Padma Seats are made with high-quality parachute silk and YKK accessories as well as components that are build to last. The P2 comes in a convenient silk bag for easy pack and storage.
Surrounding support for crossed leg sitting.
Support knees so to relax the hips.
Hips & Spinal Support, takes the stress our of cross legged sitting.
Art of natural sitting, balances the body for longer sitting.
Improves sitting crossed leg position
Prolonged meditation for deeper experience.
Helps open and release blocked energy centres.
Encourages proper alignment.
Helps improve and balance energy systems.
Meditation anywhere, everywhere.
Padma Seat comes in 4 different sizes
S, M, L, XL
How to find out the best Padma Seat size for you?
Step 1: Sit in your natural cross-legged position (Lotus Position).
Step 2: Using a metric tape, measure the size from A to B (from one kneecap, around your back, to the other kneecap) as show in the picture below.
SIZE
XS  Extra Small
S    Small
M   Medium
L   Large
XL  Extra Large
MEASUREMENTS
120 to 130 cm
130 to 140 cm
140 to 150 cm
150 to 160 cm
160 to 170 cm